When was the last time the entire world needed emergency supplies? Just as COVID-19 has forced millions into remote work or furloughs, companies in commercial transport, even with less volume, are working harder than ever. Consumers need more goods delivered to their doorstep than ever, business-to-business traffic has plummeted, and the demand for PPE has taken over.
The commercial transport industry and its workers are often caught between the drops and spikes of the job market. To better understand their challenges, let's look at the effect of the pandemic on the manufacturing and retail sectors, logistics companies, and finally on the shippers themselves.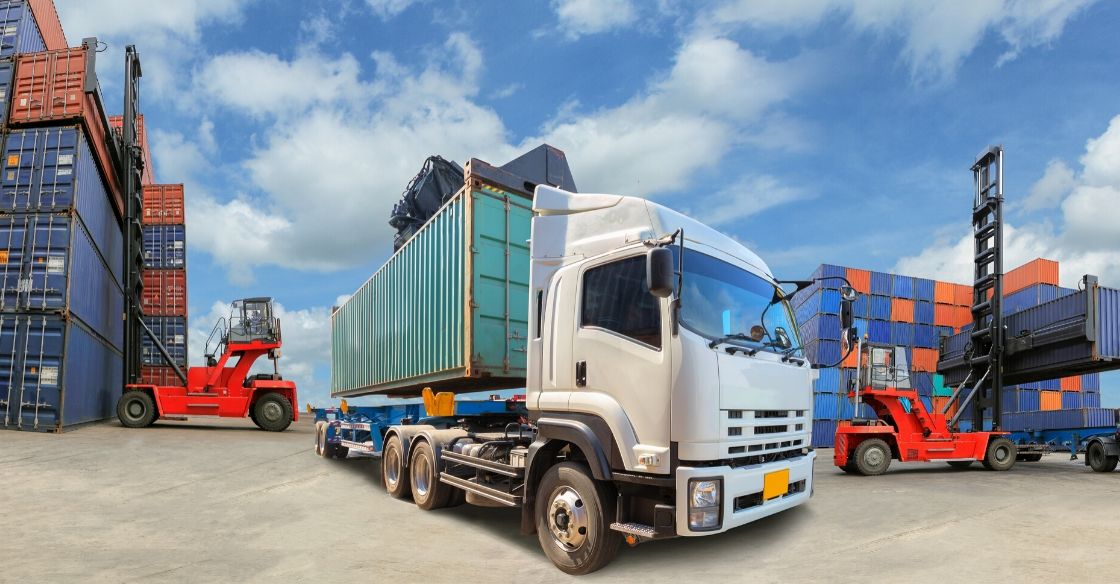 Commercial Transport Impacts in the Manufacturing Industry
To the firms still in operation, life has been anything but « business as usual. » According to an ISM survey, as of April, lead times for input materials coming from China are up by 222% and from Europe, 201% compared to pre-COVID-19 levels. Therefore, companies in many industries must wait twice as long for the materials they need to make their own products. 
Commercial Transport Impacts in the Retail Industry
The closing of brick and mortar retail stores has caused a surplus of finished goods to lie in wait at major ports. As a result, local warehouses have been overrun with shipping containers full of items that no one can sell. 
Commercial Transport Impacts in the Medical Supplies and PPE Industry
Meanwhile, expedited orders from around the world for PPE and medical supplies have taken shipping space previously available to the rest of the market. And while this is understandable, this situation only adds to the complexity of today's shipping environment. 
Commercial Transport Impacts for Shipping Brokers and Logistics Companies
Logistics companies are doing their best to help their clients navigate the changing transport market. Due to wide fluctuations in shipping rates, some brokers are asking their clients to renegotiate contracts and consider other third party logistics (3PL) providers. At the same time, other companies are choosing to outsource to a 3PL for the first time as a way to manage a more complex shipping environment. 
Commercial Transport Impacts for Shipping Companies
As for the shippers themselves, the effects of the COVID-19 Pandemic vary between wide extremes. Overall, trucking, shipping, rail, and air carriers have all seen a downturn in business since March. Most have seen a low in the days leading up to and shortly after the Easter holiday. And since then, there has been a steady rebound in volume, but in most cases, not to pre-crisis levels.
As you can guess, shipping companies of all varieties have attempted to maintain the safety of their personnel while providing the most rapid and cost-effective service. Still, each mode of transport has faced unique challenges.
COVID-19 Effects by Mode of Transport
Nearly every form of transportation is impacted by COVID-19. Here are some examples of how:
Ground
As of this writing, the US ground transport industry has mostly recovered from its Easter low with only heavy-duty trucking running at a lagging 89% of their standard rate. For obvious reasons, retail ground traffic has seen the most significant drop but has been offset partially by the delivery of other goods like PPE. And to no one's surprise, a small truck and van transport has seen the least decline thanks to home delivery services.
Ocean
Maritime shippers have encountered a multitude of challenges. The staff has run low at many major ports of authority. As a result, there have been significant delays in the processing of customs paperwork, the performance of necessary onboard inspections, and the boarding of crew members. Therefore, the time it's taking regular shipments of goods has grown. Also, to lower costs, shipping companies have canceled many standard routes making the reliance on individual shipments even higher.
Air
A unique phenomenon is taking place in the air transport industry where prices have steeply risen for cargo and dropped for passengers. Overall, airlines have cut many flights lowering the cargo space on airliners. As a result, total air shipping capacity is down by 29% compared to last year. At the same time, the limited space available must share with PPE and other medical supplies. Some airlines are responding by temporarily removing seats from passenger planes to make space for cargo. Conversely, capacity on dedicated air cargo flights is up by 20%
Rail
The US Rail system has seen a more muted effect on the pandemic with volumes down by 6.7% as of 4/13/20. Like all other modes of transport, train operators are facing the same struggle to keep operations moving while maintaining the best possible safety for their workers. One notable rail-sector downturn has been in the shipment of automobiles, which has dropped by 80%. 
What These Changes Mean For Your Company
Referring again to the latest ISM data, US manufacturers report operating at 79% of standard capacity, Chinese at 53%, and European companies at 50%. Therefore, companies that buy goods from these countries may face slowdowns due to the lack of supply and the shipping challenges mentioned above. 
The majority of US companies (71%) surveyed reported having enough inventory to continue their current operating levels. The same holds to a lesser degree (64%) for companies based in Mexico or Canada. Does this mean supply issues may exist when countries more fully re-open? According to the experts, it's anyone's guess. 
HLOG: Your Logistics Partner
Now, more than ever, you may benefit from the expertise of a third-party logistics provider like HLOG CAM. Although nobody can fully predict where the world economy will go, HLOG CAM's experts monitor the world shipping market on a daily and hour-by-hour basis. Whether your challenge is incoming supply, fulfilling customer orders, or door-to-door freight service, HLOG CAM can help. To learn more about how HLOG CAM can help with you shipping challenges during this challenging time, contact us today!