A corporate move, with its abundance of computer equipment, desks, files, and office supplies, makes the simple family move look like dorm room re-location. A family move can take a good week before the new location becomes liveable again, while the corporate move interrupts business as usual for at least a month. 
Still, you can simplify the process.
Of course, expert corporate moving services, like those provided by HLOG, take much of the thinking and hassle out of corporate moving. These tips will orient you to what may be ahead so you can prepare. 
Understand Your New Location
In addition to understanding how your equipment will fit in the new building, the corporate logistics head must explore whether the business laws differ, particularly if you're moving from one state to another. It's possible your articles of incorporation and other documents must be filed in the new state. 
Your legal team should explore whether you need to change any documents, hiring practices, and other operating ways. Of course, complete the appropriate notifications and change-of-address forms as you prepare to move. The IRS and your state's tax board will need to know if you're moving from one state to another. 
It's not just the state and federal government examining your move. Even when moving from one city to another, you'll need to investigate local licensing and permitting regulations. 
Create a Timeline
How you start your corporate move will vary depending on the time you have. If the move date is looming, it will be tough to get it done without a moving company's services. Moving is a time-consuming process in itself. When paired with the responsibilities of running a business, it becomes impossible. 
A moving service can also help you craft a timeline that works for you and your business. Professionals are experienced in how long it takes to complete the various moving tasks. They can create a clear schedule that allows the corporate heads to delegate tasks and labor. 
Remember that you may need to consider storage services as part of your corporate move, even with an ideal timeline in mind. Storage can be a stopgap measure, and many storage facilities permit renter's terms as short as one month.  
Calculate Costs
Understanding your budget from the get-go will allow you to determine the funds you have set aside for a cross country move and whether you will be able to hire the services of a corporate moving company. 
The further the distance, the higher the costs. In addition to trucks rented, consider any potential start-up costs. Those may not be as significant if you're moving to a location with a lower cost of living, though, as you may be paying less rent for that corporate space following your move.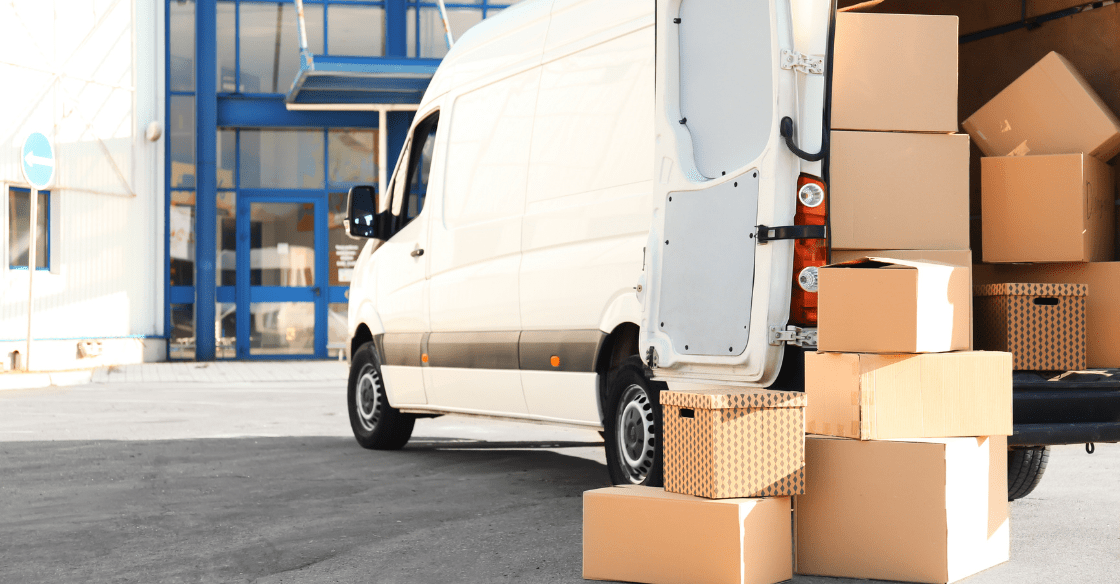 Prepare Your Office for Moving
When moving to a new office, create an audit of furnishings and equipment that will go with you and which will be liquidated.   
Even with a moving company's services, it's important to have a good, detailed accounting of everything that's coming along with you. Assign someone to take an inventory once you arrive and have most objects unloaded. 
Creating a checklist of what you'll need to do once you get there also removes the great unknown. 
Which vendors will support your business at your new location? Lining up any specialized services that facilitate business operations will ensure a smooth transition. Setting up an IT support services company, for example, is critical.
Hire a Corporate Moving Service
The best way to simplify corporate moving is to hire a corporate moving service.
Corporate moving services like HLOG offer plans for any budget or timeline, customized services to ensure your move is successful and, if not stress-free, at least lower stress. Hiring a dependable moving service will also allow you to rest easy. As experts, we promise that: 
Your items are handled with care,

Your move is efficient and well-organized 

Any large or unique items are moved with the specifications proven to keep them safe. These unique accommodations include climate-controlled trucks, specialized packing, and more. 
If you're looking for an international moving company, make sure it's experienced navigating the additional layers of security, paperwork, and the customs process.
As one of the most trusted moving services for international moves, HLOG has successfully moved hundreds of companies abroad. 
Contact HLOG today to learn more about how we can help your business transition to a new space and a new place, whether your move is domestic or international.