Consumers and retailers have been told to continue managing expectations with a post-pandemic supply chain that has yet to return to normal levels. Adding annual holiday shopping and Black Friday into the mix sounds great for the economy. However, it can be a challenge for traditional supply chains already working under challenging circumstances to handle. Particularly if organizations haven't already been planning for the holidays.
Consistent issues during the holiday season include shipping delays, low inventory on hot-ticket items, and higher costs of doing business. Companies are already dealing with rising transportation costs and the residual effects of the pandemic, but there are ways to prepare your business process for holiday shipping.
Embrace Demand Forecasting
It can be difficult to prepare for shifts in demand when you're not sure what those shifts will look like. That's where demand forecasting comes in. Good analysis can inform inventory levels when setting up a buffer of extra goods to prevent low inventory.
When preparing for the holiday rush, analysis from previous years and the months approaching the holidays are good to have. Consumers are often creatures of habit when it comes to certain goods—use consumer behavior data to tackle the bulk of the problems associated with low inventory.
Prevent Unnecessary Delays
Some delays are inevitable. Bad weather happens, causing a ripple effect down the supply chain and delays on the consumer end. Holiday theft happens, which is an unfortunate circumstance that you simply can't predict at any fixed level. Some delays can be managed more effectively, however, with better planning.
Avoid short staffing by hiring additional workers to get through the holiday season. With a global labor shortage in effect, start the hiring process early, and expect higher labor costs. Train those workers just as you would regular season staff to avoid delays due to miscommunication or employee misunderstandings. 
Create systems that address challenges as they come, with contingency plans in place around scenarios you know are possible during the holiday season. Conduct stress tests as the holidays approach to find any gaps in existing processes. If you notice hiccups during slower months, those hiccups can turn into chaos fast during the holiday crunch.
Prepare as Much as Possible
Issues may crop up during the holidays that no one expected. Certainly, no one assumed that the global pandemic would still affect supply chains after so much time had passed. That means that organizations should start supply chain planning with the knowledge they have at this moment.
For example, shipping containers are still in short supply. Don't wait until the last minute to ensure you have the transportation resources you need to get goods to their final destination. That may mean diversifying and getting creative with where goods are coming from and where they're going.
Prepare for higher costs, as well. There may be no way around rising shipping costs, but the hope is that supply chains will become more predictable in the long term. Until then, find ways to avoid last-minute, costly delays by creating an atmosphere of organization and transparency.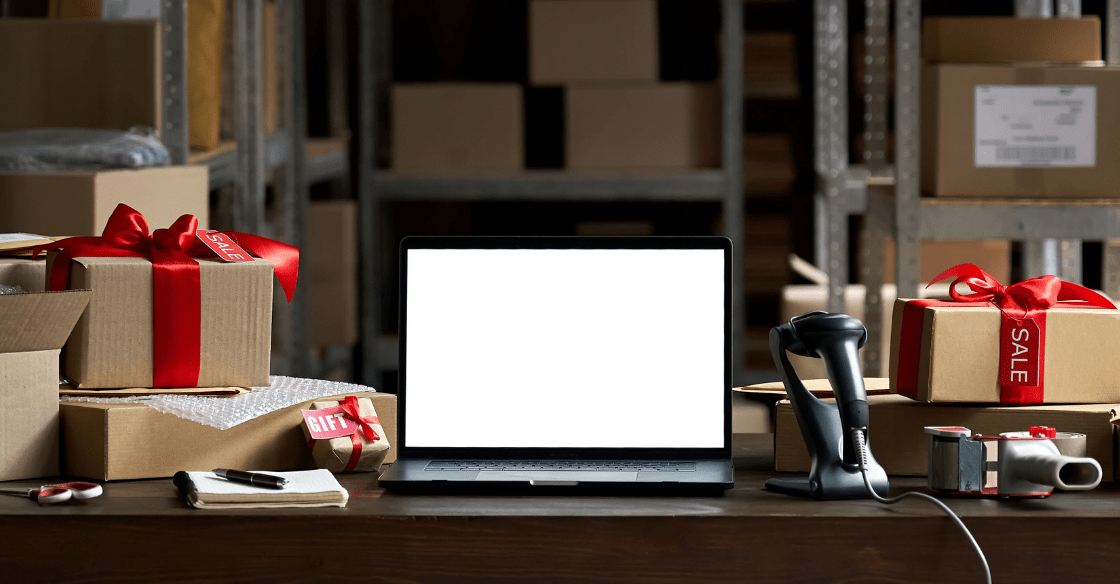 Maintain Open Lines of Communication
The holidays can be stressful, but shipping can become less stressful with systems in place throughout the year. Train staff to expect disruptions in the supply chain over the holidays. Streamline operations where possible, but leave room for staff to respond when those inevitable delays do occur.
Embrace an atmosphere of transparency at your organization. Allow for information flow between employees and higher-ups to address any challenges as soon as they arise. Ensure systems are in place to report delays or any operational challenges immediately so that no time is wasted finding solutions to those challenges.
Make it easier for consumers to feel a part of the process, as well. Create ways to track orders in real-time to prevent consumers from calling in to check on shipments. Monitoring information should be visible and available online so that consumers know if shipments are delayed and when to expect their goods.
No consumer wants to face delays when it comes to the holidays. When they do, transparency can help manage their response and whether they remain customers when the next round of holidays approaches.
Be Flexible
No matter how you plan, delays will happen, and your organization will feel the supply and demand of the holidays one way or another. That's where flexibility comes in. While last-minute decisions can be more costly, holiday budgets should include some wiggle room to address unexpected issues that may crop up in the supply chain.
Organizations may need to look outside of their typical logistics management team if they aren't equipped to handle the rise in demand. Comparing rates during operations planning is a smart business strategy.
If an organization is dealing with high demand for one particular item, but a seller is already reporting low inventory on that item, they may need to look elsewhere. That consumer will look elsewhere for that product if the company doesn't. Shipping during holidays is challenging, but companies can manage supply chain demand by preparing for issues to arise.
Seek Supply Chain Demand Solutions
Supply chain demand planning is essential when retailers are dealing with extreme demand. The alternative is often a loss in sales, negative consumer feedback and a domino effect for months to come. 

A logistics provider can help organizations find supply chain solutions that may not be obvious under stressful circumstances. The experts at HLOG understand the holiday crunch and know how to navigate challenging supply chain logistics. Contact HLOG today to help you get through the upcoming holiday season effectively and efficiently.