With advancements in shipping technology and more commerce taking place on digital platforms than ever before, small and large business owners alike must meet the delivery demands of their clients. Most shoppers expect 1-2 day shipping for a majority of products and do not like to wait more than a few days for international items to arrive. However, many standard postal services just don't make the cut, which is where courier services come into play. Whether your business needs to ship a single item or you need to move mass quantities of product, international courier services might be the answer you're looking for. 
Item Preparation
A quick and easy step to ensuring that your products arrive at their intended location safely and that your business is able to save a little money is to consolidate items for shipping. You should always ship similar items in bulk amount with other similar items to protect your merchandise and prevent any damage from occurring. For example, some items might be fragile and should not be shipped with other heavy or large items that could disrupt the contents of the shipment. Additionally, if you need to ship a high volume of merchandise, a delivery service can help you manage freights and establish global freight forwarding.  
Choosing the Right Packaging 
Selecting the appropriate size, type, and amount of packing materials will also mean the difference between damaged goods and happy customers. For a majority of situations, you should opt for boxes over envelopes or mailers, which offer less protection during the handling process. When determining which size box to use, it's important to make sure that the container you select is large enough to accommodate your items, while still allowing space for protective wrapping. This can include bubble wrap, packing peanuts, or wrapping paper, all of which are designed to cushion your product and absorb shock from falls or rough handling. If you're sending your package internationally, it is advisable to think ahead about any potential weather conditions and wrap your box in plastic as an extra precaution. 
Labeling Your Package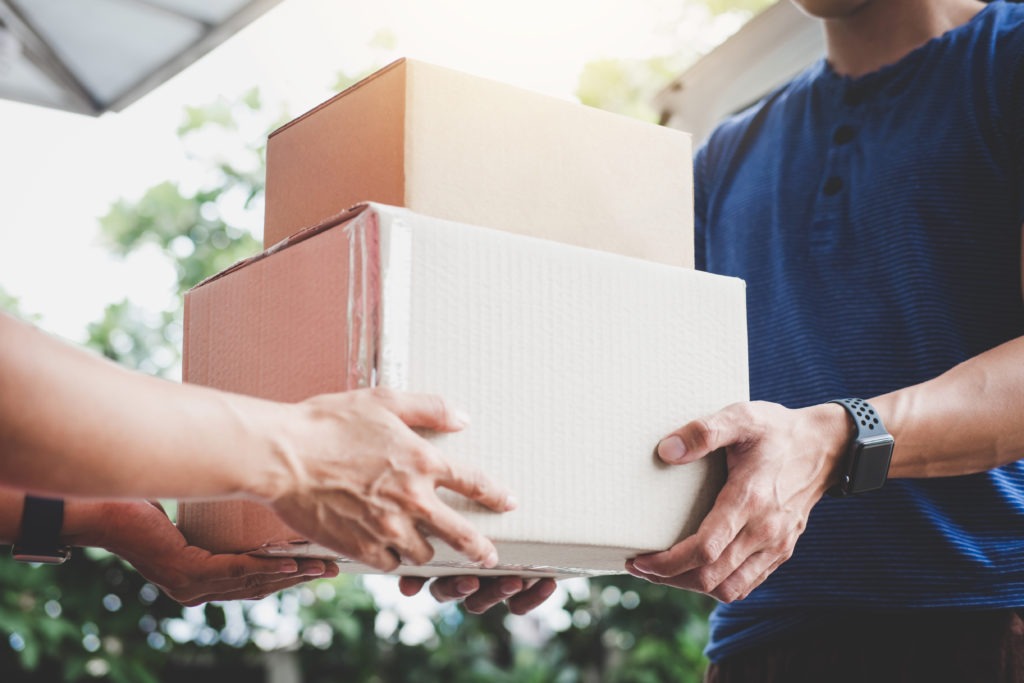 Once you have sealed up your box, the contents will become almost impossible to guess for the people handling it. In other words, if you have a delicate or breakable item inside the box, there's no way to handlers to know this unless you write it on the package. Make it easy for shipping services to handle your box with extra care by writing 'fragile' on every side in large, bold letters. If your business deals almost exclusively in fragile items, you can save yourself some time by purchasing a stamp instead of writing the warning out on every shipment. 
Benefits of Choosing Courier Service 
Unlike postal services, which can have slower delivery times and less reliable tracking methods, courier services are preferred by most business for their speed and efficiency. Courier services can provide a variety of delivery services, including time-sensitive, local, and international shipping. Another benefit to choosing a courier service is that they are not a government entity and are much more likely to be able to offer assistance when it comes to tracking packages abroad, which is especially handy for larger businesses that require constant mass shipments abroad, such as a freight forwarder service. 
At HLOGCAM, we take the stress of shipping out of your day so you can focus on what matters most: your business. With fast, efficient services and friendly staff, we're able to delivery your smallest local packages to your largest international shipments with ease.