When you're shipping oversized goods, everything from insurance to customs and containers and timelines becomes a complicated process. Your first action item should be to find a great freight forwarding partner who can navigate cargo transporters and other services or processes. Companies that specialize in freight forwarding and other business logistics are experts in international and oversized shipping accommodations. When shipping oversized items, whether for personal or commercial use, here are a few things to consider:
Containers and Sizing
Standard business container sizes max out at approximately 40 or 45 feet. But what happens when your cargo won't fit in a container? Some items can be disassembled and shipped in separate containers, and others require a more creative solution. A great shipping partner will be able to navigate the fees, methods, and paperwork that will vary by country or port of entry. 
As you're getting ready to ship your items, be sure to give the most accurate information to help your freight forwarder choose the method that's right for you, including the proper dimensions and weight. Having an improperly measured shipment can cost extra in adjustments when the freight is weighted on federal highways or as it's being loaded onto a ship or airplane.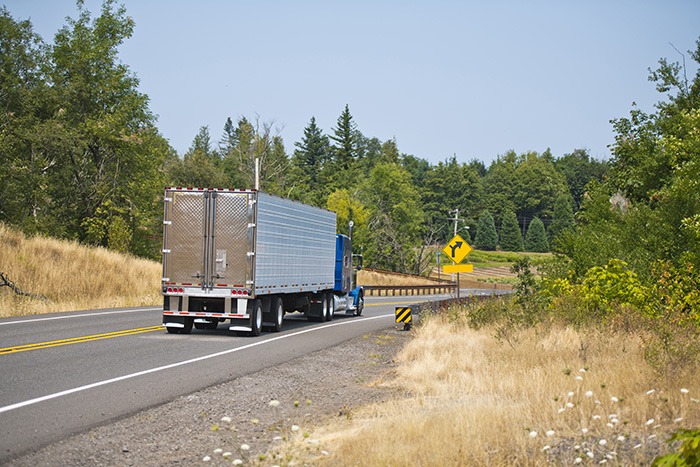 Navigating Compliance
We've all seen oversized load caravans on the highway, surrounded by orange flags, flashing lights, and a motorcade. While most large shipments don't require that level of coordination, there are still things to consider, like bridge height, roadway width, freight weight, and more. Transporting really large items like wind turbine blades can require these logistically challenging processes and can become an even more challenging process when shipping overseas.
Cargo transporters and freight forwarders can help navigate the local, state, and federal requirements for oversized loads and ensure your shipment is in compliance with legal requirements. In addition, understanding the level and type of insurance coverage your items should have is an important safeguard for your business's bottom line.
Delivery Times
Even though delivery times are given by transport services, be aware that these are estimates. Especially when combining several shipping methods to get your goods from point A to point B, there's a lot of items that can go wrong before reaching the destination, like mechanical issues, delaying your delivery.
If your cargo has a tight deadline, work with your provider to eliminate potential issues and get your delivery on-time. A few things can help ensure this, including having your paperwork and customs forms completely accurate. Keeping all the "t"s crossed and "i"s dotted will prevent delays, especially in international shipping where proper documentation vary greatly based on the country of origin and destination.
Freight Forwarding Provider
Having a freight forwarder provides important benefits. First, freight forwarders work with trusted partners that have built a relationship with their company. This way, you're getting a competitive rate and great service. Second, having a partner to navigate the challenging components of the shipping process is invaluable as you prepare a financial or business plan.

Based in Cameroon, HLOG is a worldwide logistics service provider, specializing in freight forwarding, customs clearance, and relocation services. Our team of experts can navigate all aspects of the shipping logistics process. Since 1972, we've provided logistics services to customers in various sectors. Learn more and request a quote on our website.
Are you looking for shipment solutions for your business?