Artwork can be easily damaged in transport if you're not careful. Use this guide for safer art transportation to prevent unfortunate mishaps due to improper packing and shipping methods. You may find that hiring professionals to help you transport valuable pieces will be the best solution to get that fragile cargo to where it needs to go safely. 
Choose the Right Shipping Containers
A cardboard box and packing tape may not be enough for delicate works of art. Find a shipping container that fits the dimensions of your art. You may need to get creative with custom containers that keep works of art sealed and secure, so ensure that you've appropriately measured the dimensions of the piece you're shipping before deciding on containers. 
Shipping boxes for paintings should fit around that painting with little wiggle room. If the work is incredibly fragile, you may want to consider a secondary box inside that primary container to protect the shipping process. Consider crates that will protect the art from the elements if travel involves the potential of inclement weather.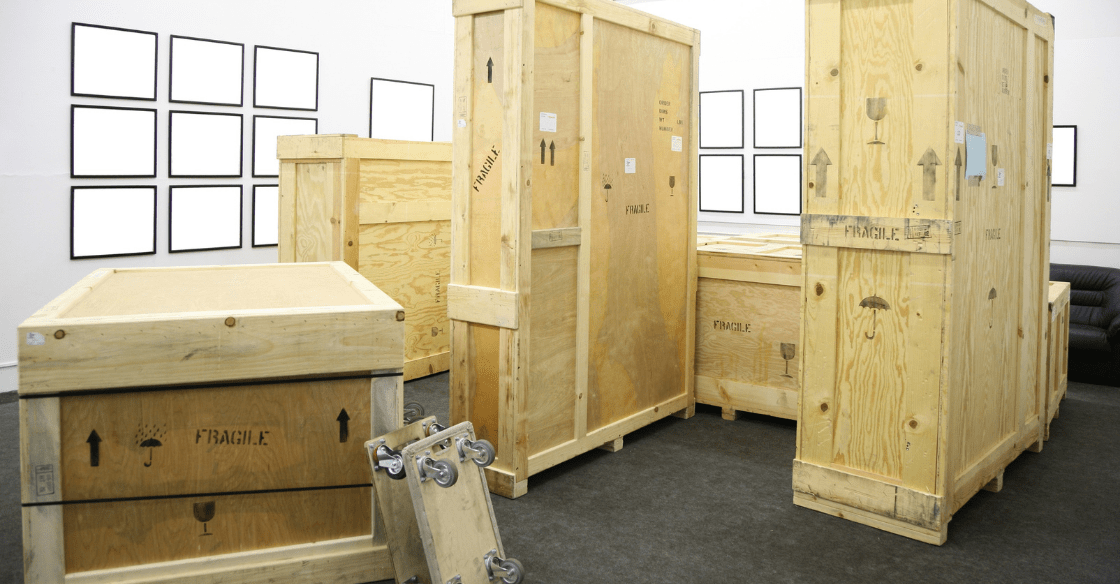 Package the Art Securely
Once you have the right shipping containers, it's essential to make sure your art is packaged securely inside those crates. Boxes with shock-absorbent foam inserts and bumpers may keep pieces from moving around. The rest will depend on the type of art you're shipping.
How to Ship a Painting
Make sure that your containers fit your painting tightly and securely. You'll need packing paper to cover the entire piece, taping corners down so that no part of your painting is exposed—double the paper for added protection. Layers of bubble wrap can add protection for very fragile pieces. You may also want to use corner protectors. 
Tips on how to ship a canvas painting will be similar. You don't want any section of your canvas painting exposed in the shipping process, so cover the canvas in a tight layer or two of packing paper. Consider custom packaging for canvas paintings and canvas prints if a piece is oversized or very fragile. 
If you are shipping multiple paintings, you can use glassine paper to separate each canvas.
Sculpture Transport
In the case of sculpture transport or the transport of any three-dimensional art piece (ceramics, glass, or mixed-media art), you will want a container that's large enough to fit the item tightly but with enough room to accommodate layering materials. 
Wrap the piece in bubble wrap and seal down that bubble layer with masking tape. If you still have materials left over, add bubble wrap to fragile areas of the art piece. Then, layer packing materials at the bottom of your shipping container to prevent the sculpture from settling at the bottom. Shredded paper or similar packing materials work fine for this purpose.
Once the sculpture is in the box, add additional packing materials around the sides and top to prevent movement during shipping. Some shipping companies place the package in a second box to transport very fragile pieces. This method adds to your shipping cost but offers an added layer of protection.
Move the Art Safely
The shipping process isn't over once you have your art secure inside its container. Your art still needs to make it to its final destination. GPS tracking is an important feature to keep you updated about your delivery time, whether shipping by air freight, land, or sea freight. 
Large-scale pieces will require special handling, which isn't a given with all shippers. You'll want to inquire about shipping environments before your asset hits the truck bed. Settings include a climate-controlled space or bumpy roads. 
If your art needs to be standing up or facing a particular direction in transport, that's important information for the shipping service to know. This information will ensure that your box is labeled correctly.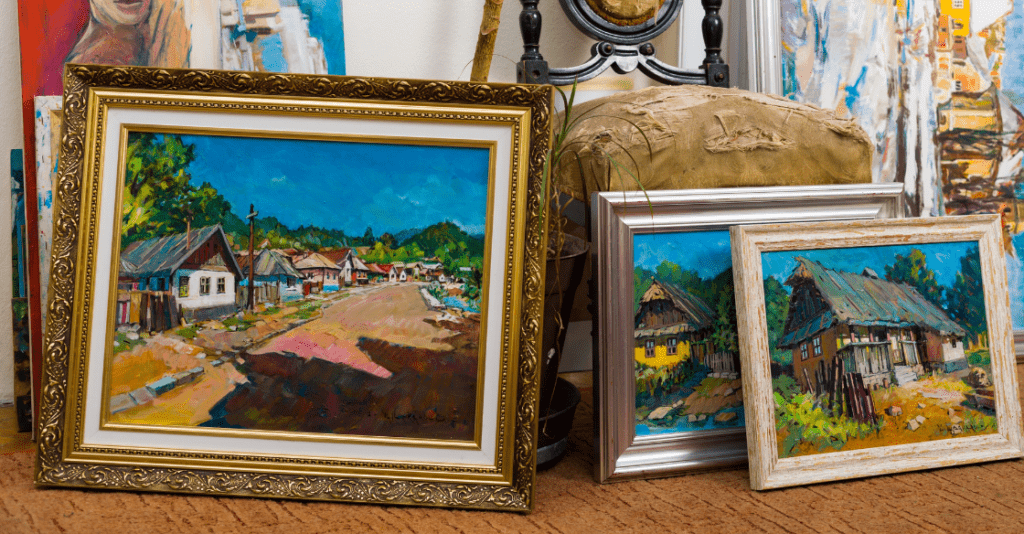 Don't Cut Corners
Planning and working with a logistics company are great ways to save money on complex shipping needs. Last-minute changes cost money, as do custom solutions often necessary for art transportation.
If you care about your art getting to where it needs to go without damage, this isn't the project to cut corners. Don't skip out on packing materials because you're worried about paying by weight. Try to complete the move in as few steps as possible to reduce the risk of damage. That may mean spending more upfront but less in the long run.
Consider specialized art insurance or shipping insurance to cover any losses due to damage or theft, especially if what you're shipping is very expensive or very sentimental. Hire a logistics company to work with you on the details every step of the way. Shipping experts are more equipped to find solutions cost-effectively when figuring out how to transport artwork.
Use Fine Art Services and Transport
Art transportation can be a tricky process. Shipments can get expensive if you're unprepared for the added costs of specialty shipping containers, expedited service, or special handling instructions. A logistics company can help move cargo where it needs to go safely and efficiently, without any surprises along the way. 

The experts at HLOG know that even if the art is priceless just in your eyes, it's essential that your cargo reaches its destination in one piece. We also know there is no one-size-fits-all approach to shipping art. Contact HLOG to help you with your art transportation. Our moving and relocation services are here to move you through the process every step of the way.