Over the past few months, HLOGCAM has been involved with a variety of shipping projects that benefit the county of Cameroon in a variety of ways. We want to share these stories with our customers and clients to give them a better understanding of our brand and culture.
Le CoJeD
Le CoJeD is a non-profit association focused on providing health and education support for the marginalized communities in Cameroon. We decided to support them in their cause to help children and people in need of support in the beautiful country of Cameroon.
We sent a fund for their cause back in August to aid 8 elementary schools in Garoua. The schools needed stools, computers, and a new library. We are honored to help with this type of work in any way we can, and it is a driver of why we pursue business.
Nachtigal Hydropower Project
In August, the shipping of deliverables provided by HLOGCAM helped pave the way for the construction of the biggest dam in Cameroon. The process involved the delicate transportation of equipment consisting of non-containerized packages that contained a weighbridge, a mixer, and a tremie. The completion of the project resulted in many benefits for the state of Cameroon. Most noteworthy is the generation of a stable source of electricity, providing reliable energy for the Cameroonians.
Please read this article to find out more about this amazing product that is an honor to be a part of.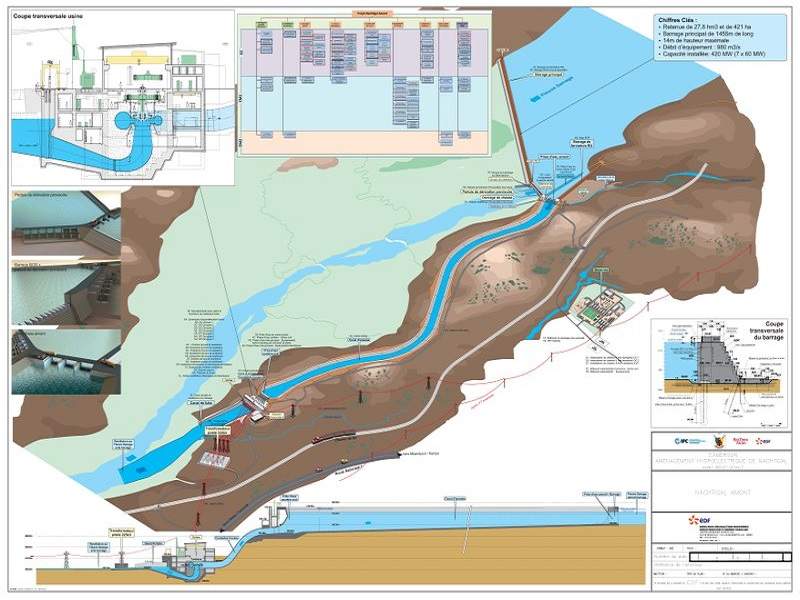 To learn more about how HLOG can help your non-profit, or NGO please contact us today!